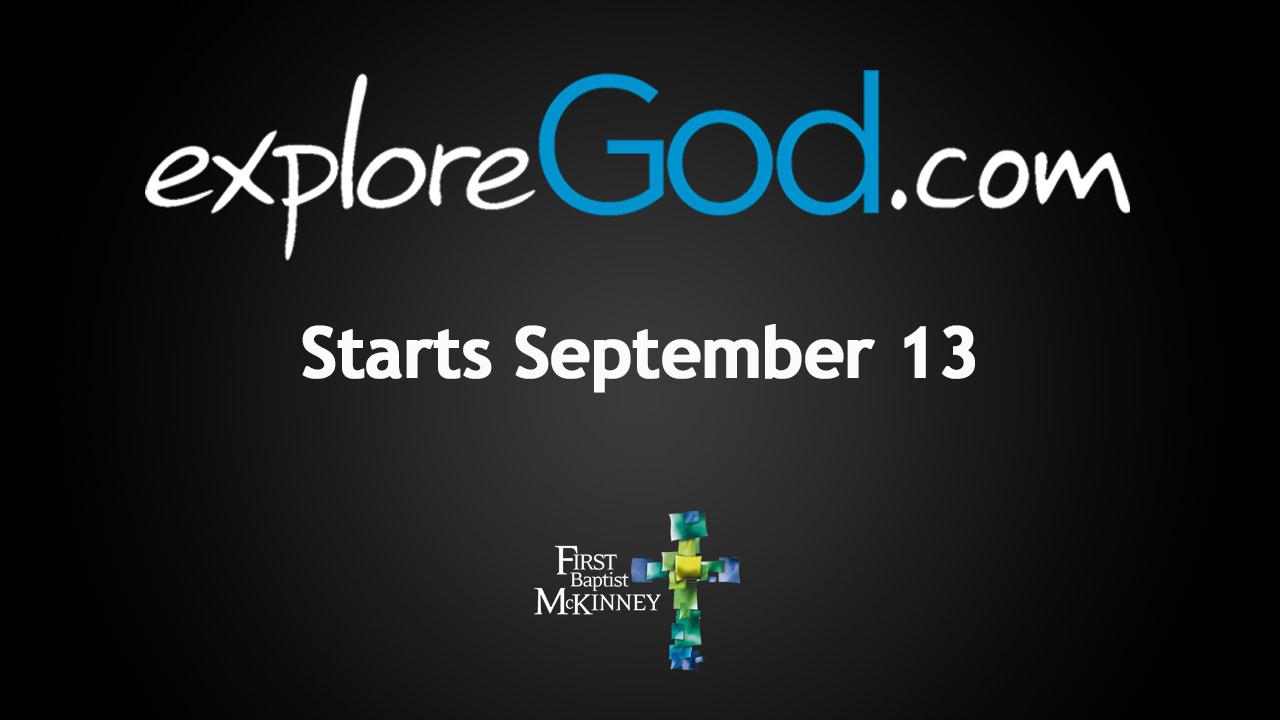 Take a minute today to check out ExploreGod.com. Our next series is focused on sharing the basic message of the Bible to unbelievers and skeptics. It will also be a helpful reminder and encouragement for those who already believe. Over the next seven weeks, we will ask and answer questions like "Does Life Have a Purpose?" and "Is Jesus Really God?" The goal is ask honest and hard questions about the faith. This is a time to be vulnerable and real. This is also a time to invite non-believing neighbors, co-workers, friends and family to church.
If you are a believer, please see this as an opportunity to reach out to those in your sphere of influence. This is a chance for your to live out the message of our previous series - Building Intentional Relationships. Also, you may come with your questions! Don't see this as only an "outreach" event. You are allowed to be blessed by this as well. Maybe there's something you haven't considered, or maybe there's a nagging questions you've always struggled with. We welcome you - and your questions!
If you are an unbeliever, please come! Check out the website, and visit us. Come with those hard questions. If you've never stepped foot inside a church, please see this as an open invitation. We want to meet you where you are and help you see the Christian faith for what it really is. Come as you are!